Residual Goods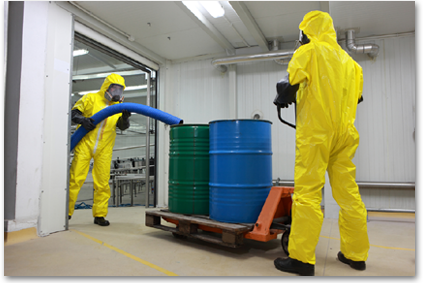 Our team has many years of experience in the field of the environment, provides support for the management of your Residual Dangerous Goods (RDG). Categorization of the contents prior to the recovery of your hazardous goods.
The environment is at the heart of our everyday life, personal and professional. To help our business partners to reduce their ecological footprint, we preconized the Revalorization of residual goods and are constantly looking for innovative technologies or methods of treatment.
The services offered are; Recovery of residual dangerous goods, industrial cleaning and vacuum trucks, characterization of the products, other related services.
We invite you to contact us. Our highly qualified staff will be pleased to meet your expectations within a maximum period of 24 working hours.